Marketing Nutz is a social media training and consulting agency serving small business owners, entrepreneurs, franchise organizations to Fortune 10 brands
We offer online /offline training and strategic consulting services that help business and marketing leaders develop and implement integrated marketing, social media, digital, content, branding and influencer programs that deliver measurable business results. We specialize in simplifying the complex and helping you navigate the ever changing world of online marketing!
Every business is different so we dig in to the roots of your business and market to help you set goals, define success and then develop an integrated social media, digital, content, influencer and advertising plan with step by step tactics for implementation to achieve your goals. We help you get on the right track to achieve business results fast!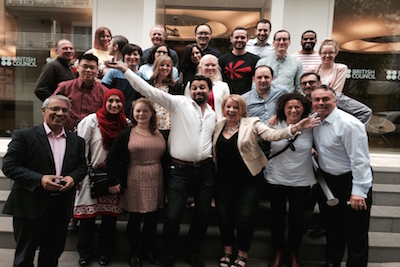 Our CEO, Pam Moore is one of the most in-demand international keynote speakers in the world. She delivers inspiring, engaging & informative presentations to audiences of 50 to 1000's. With 20+ years experience in business marketing, Pam delivers value and actionable insight for even the most advanced audiences.
We eat, sleep & breathe data!
We live in data, analytics, social listening, algorithms, measurement dashboards, conversion optimization, CRMs, attribution models so you don't have to. We build your integrated digital platform for results from the start and then continually optimize for highest business results possible.
spread your message to our audience!
build your tribe!
Tap into an already engaged community!
Leverage our reach, trust and authority by sponsoring a podcast, Twitter Chat, Google Hangout, webinar, email newsletter, or have our CEO Pam Moore as speaker on your webinar or event!
build your tribe!
resources to help you grow
How to get your social media marketing budget approved
Your logo is not your brand! Marketing branding strategy in a nutshell
10 Mistakes Brands Make with Influencer Marketing
Personal Branding Fundamentals
we get social media and business, period!