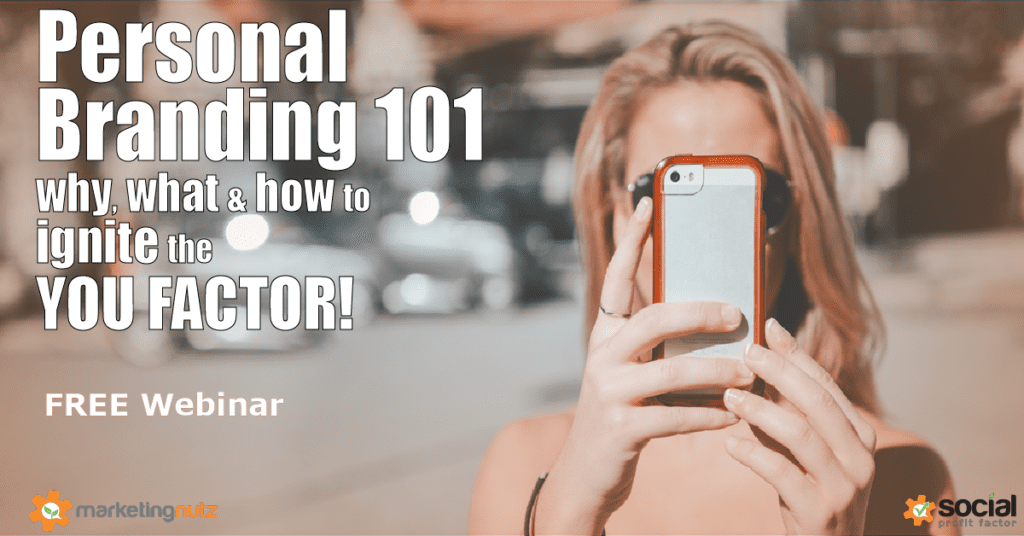 Do you need to worry about your personal brand as a working professional? Or is a personal brand only for those "online gurus" trying to get rich and famous?
The truth is this…
You have a brand regardless if you plan it or not.
Your brand is made of perceptions. You can sit in a room and create, ideate, and develop your brand for the next year to 10 years. You can create fancy messages, fancy graphics and amazing social profiles that rock the online web.
However, at the core of human attraction is the fact that people will either like you and your brand or they won't. They will decide within a matter of 8 seconds if they are going to stick around on your website, LinkedIn profile or Facebook page… or not.
Your brand is not simply the fancy graphics, words and colors you spent hours, days and weeks to create. Your brand is what others think and say about you. It's how you make them feel. It's how special you make them know they are to you, or not. It's how you smile at them, how you respond to their comments, tweets, posts on your Facebook page… or ignore them.
Your brand is made of perceptions more than it is made of your fancy lingo and graphics.
So let me ask you the question again… do you need a personal brand? Do you have a personal brand? Do you need to worry about your personal brand?
Find out the answer to these questions and more in the free webinar I am hosting on Thursday, September 28th at 2pm et!
Webinar Title: Personal Branding 101: Why, What and How to Ignite the YOU FACTOR in Business
This is a special live training event packed with actionable tips and strategies you can implement immediately. I will share with you exactly how I have created a personal brand that attracts our ideal clients 24/7 and how I have built an online tribe of over 1 million.
Free Personal Branding Training Webinar – Here is What you will learn: 
The answer to "Do You Need a Personal Brand?" 

The why, what and how of personal branding 

7 Foundations to build a personal brand that attracts your ideal customer 

How to build your personal brand along side or as a face to your business brand 

How to quickly build trust and authority with content and branding essentials 

How to leverage your personal brand and social marketing to create brand awareness and generate leads while you sleep

Tips to visually brand your social profiles, blog and website on a tight budget 

How to prioritize top social networks to focus on 

Top tools and technology for personal branding 
Free Live Training Details:
Webinar Title: Personal Branding 101: Why, What and How to Ignite the YOU Factor in Business 
Date: September 28th
Time: 2pm et 
Duration: 60-90 minutes
Register for the webinar now. Seating is limited!
Everyone that attends the live event will receive a FREE Personal Branding Success Kit! We will have special bonuses, worksheets and giveaways for those who register and attend the webinar live.
Want the blueprint for social marketing success right now?
Check out our new online social media and branding training academy, the Social Profit Factor, designed to help you create a solid social media and content marketing strategy and plan that will connect you with your ideal customer in a human way! Not only do you learn the foundations of online marketing but you also will learn how to master all of the top social networks including Facebook, LinkedIn, Twitter, Instagram, Pinterest and more!  Sign up now to become a founding member and receive some incredible deals plus bonus offers.
Need us to help train your team? Give us a shout and let's get a custom workshop scheduled for your organization. Increase sales by generating more leads using social media and content marketing to nurture relationships.
Share this helpful resource with your friends and colleagues! 
Join me and register for this FREE Personal Branding Webinar
Click To Tweet